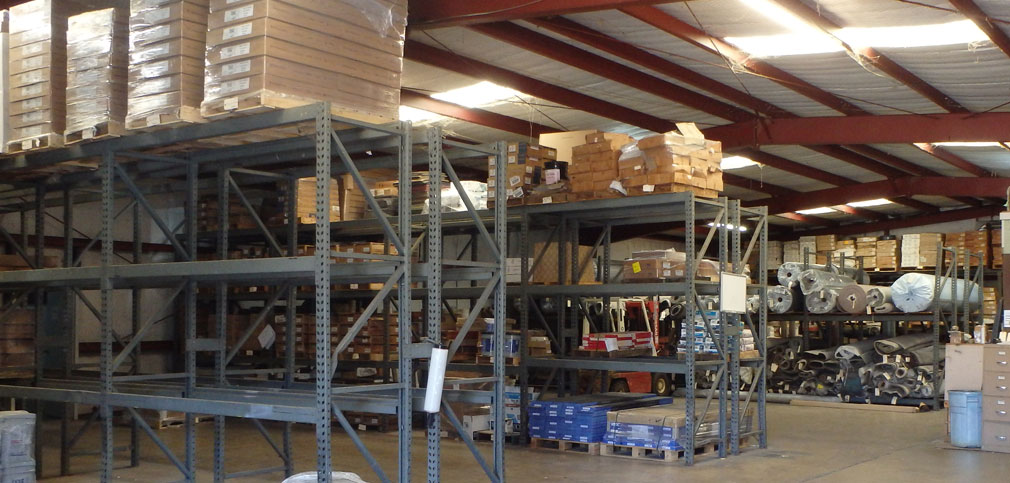 About Larry's Interiors Inc.
In 1975, Larry's Home Decorating Center was started by Larry Odom in a 10 x 20 studio behind his home. For the first two years, we concentrated on residential interiors and bringing quality flooring and custom-made kitchens to East Texas. We brought Quaker Maid Kitchens to the Longview and Tyler area.


In 1977, with the encouragement of long time friend and architect Robert Allen, we did our first commercial job with Mohawk Top Notch in the Spring Hill Elementary remodel. In 1985, Molly Peyton joined our company as a bookkeeper and we moved to a new 5000 sq. ft warehouse and office facility in Liberty City. We changed the name of our company to Larry's Interiors, Inc. and began to expand our trade territory and our product mix. 35 years later, we have added a 2500 sq. ft office complex to our warehouse facility, grown by six employees, and now cover a quarter of the great state of Texas.


We provide commercial flooring including carpet, resilient, wood flooring, and ceramic to schools, hospitals, and institutions throughout East Texas. Larry's Interiors, Inc. takes great pride in providing quality installations with superior products in a timely matter. We will never forget that you have a choice in who does your floor covering in the East Texas area and quality and service are the two components which will keep you coming back to our company.